TRENDS THAT AFFECT PROJECT MANAGEMENT
Which business strategies does RuleDesigner support?
Resource planning
Resource planning in project management is becoming more and more important
Knowledge sharing & Collaboration
A mindset change is required to ensure that the knowledge of key experts is distributed among several heads.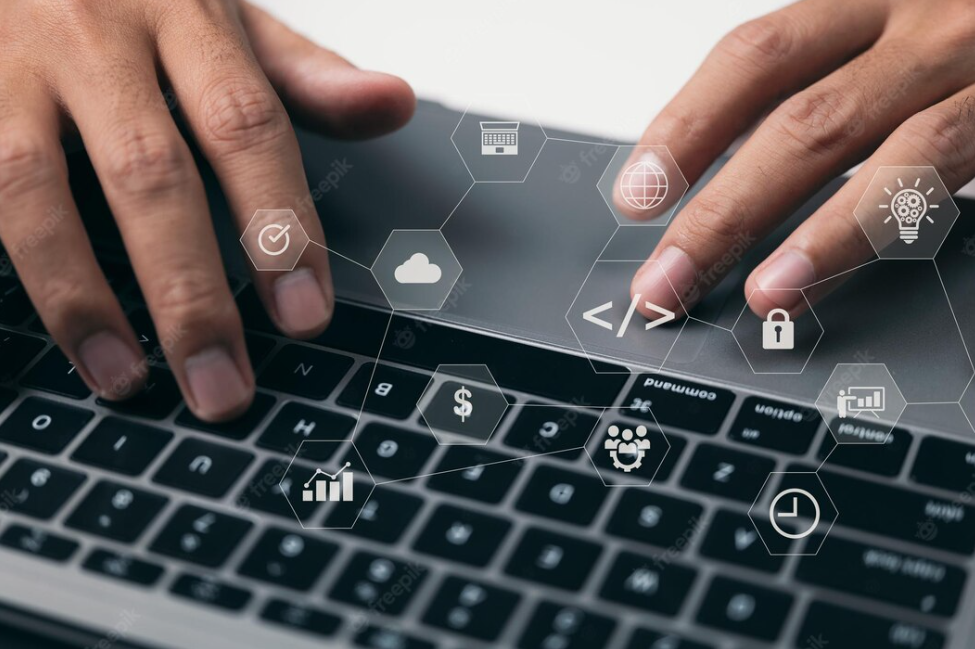 Agile & hybrid methods
Agile & hybrid methods allow to focus on the product and its usability with an open-ended approach
Remote Working
Remote working and hybrid work environment are here to stay
Integrated management of information
Integrate information are distributed on inadequate and heterogeneous tools.
Definition of roles and responsibility
Definition of projects specifications and roles, which are shared, integrated and recognized across the company.
Project visibility
Distribution and sharing of information to allow all the stakeholders to consult the overall progress of activities.
Completing projects on time and on budget
Track and monitor work hours per resource and project phases.
Work team coordination
Cross-functional coordination of worldwide functional team, resources and customers.
Quality management
Standardised processes to manage product and process quality requirements.
ENABLING TECHNOLOGY
RuleDesigner enables the collaborative management of projects across the extended company
RuleDesiger allows to plan and manage company projects supporting the organized development of inter-functional activities, definition of responsibilities, collection of information and documents along the project life-cycle and the supervision of the company performance.
In order for a project to be successful , organizations can involve corporate functions, suppliers and customer and make them focus on the project goals benefiting from the collaborative approach endowed in the RuleDesigner technology.
Also,  the ability to track exchanged communications, data and documents in one single repository makes possible to retrieve information quickly and easily.
Lastly, tools oriented to resource and budget planning allow to monitor the project progress and deviations straightaway.
BROCHURE
PRODUCT SUITE MODULES
One global and modular approach
SOLUTIONS
One single integrated solution adaptable to various application scenarios and providing benefits to multiple business processes.
Job Order Management
RuleDesigner has a configurable workflow engine that lies on a wide and structured platform. It allows to codify the organization of work by introducing automation along the processes. It supports both inter and intra-company collaboration through real-time sharing of documents, information or activities. Secure access to information based on account permissions (role, company, etc.)
Change Management
RuleDesigner supports Change Management processes from the moment a change request (ECR) is opened until the change order is executed (ECO). The ECR purposes can concern the elimination of non-compliance issues, the reduction of direct costs, the improvement of performance and reliability, the implementation of a functional solution or other cases.
Management of product concept workflows
The product concept has the purpose to study and break down the product idea in the design development phase. Such an early phase of product development involves different actors and company functions such as: management, marketing, engineering, cost evaluation and sales. Sometimes, it also requires the contribution of key providers with whom there is a strong collaboration. So, RuleDesigners supports all the preparation and approval step stages of product plan, sketches and final design.
Advanced product quality planning in new product development processes
Advanced Product Quality Planning (APQP) – regulated by the AIAG (Automotive Industry Action Group) - is a structured process aimed at supporting the development of a new product /process that will satisfy the customer. It presupposes a multi-disciplinary approach to quality planning and it follows up all the industrialization steps for the development of a new product, starting from the initial concept to the production.
New product evaluation
Thanks to dynamic and rule-based configuration processes, RuleDesigner allows to drive the customer service staff in collecting all the information needed for evaluating a new product request. Besides this, it is even possible to map and automate the workflow requests for a new product which is starting from the customer service and involves technical areas (industrial engineering, technical department, R&D), sales, quality and production dept.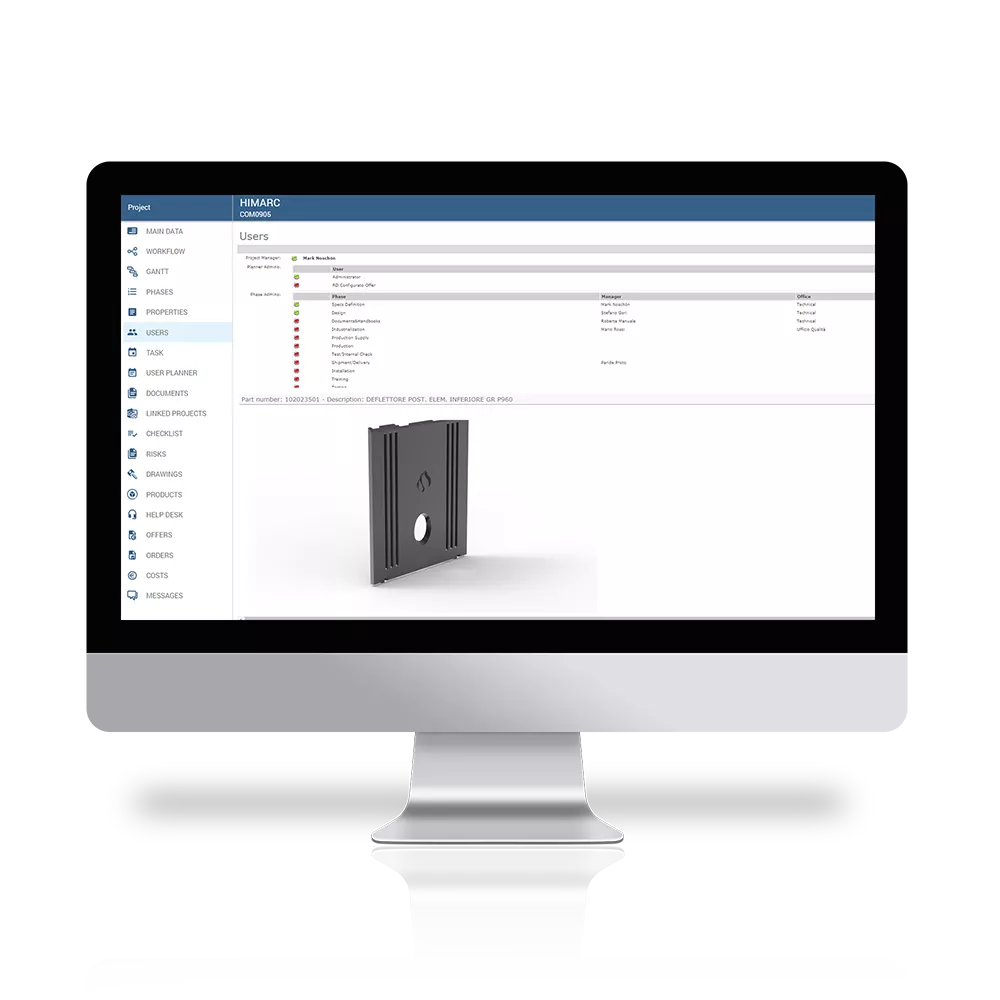 Workflow automation
Generally, PLM workflow processes are characterized by many stages where information and documents intersect with the production cycle. In such a context, the ability to automate workflows can lead to new levels of efficiency at each stage.
So, by using RuleDesigner it is possible to:
Improve the collaboration between R&D team, design, sales, quality and production through a global and secure access to documents and product information.
Accelerate business processes by digitizing and automating manual tasks or performing procedures for updating information stored in different business applications.
Create efficiency in engineering processes and documents through automation, integration and collaboration.
Meet control objectives while ensuring that processes are completed in a coherent and punctual way. Minimize errors and improve quality through automated check –lists.
Broadly speaking, workflow automation supports decision-making processes.
SCHEDULE A VISIT
Submit your request to schedule a visit with our experts to understand better how RuleDesigner can meet your business needs.
REQUEST
REQUEST CUSTOM DEMO
If you want to understand how RuleDesigner meets your business and industry needs, ask for a custom demonstration.
CONTACT US
SIGN UP TO OUR WEBINAR
RuleDesigner staff will illustrate and show live different application examples of the solutions you are more interested in.
SIGN UP