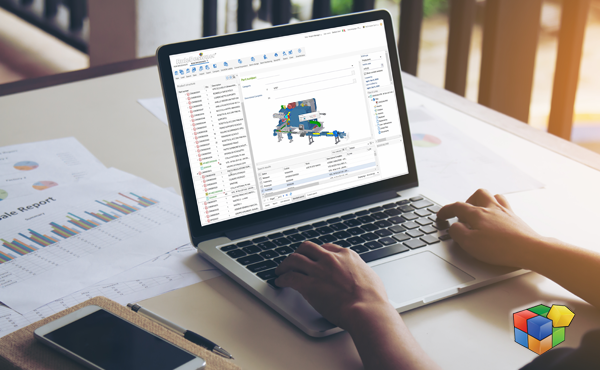 RuleDesigner SmartActions
RuleDesigner SmartActions allows to increase the overall efficiency of the CAD product because each operation can be sequenced in a simple way and without user supervision.
Title-blocks substitution
Compress zip files and email sending
Cad file and Microsoft Office conversions
Update Part number PDM data and properties on CAD files
BOM export from CAD to Excel / Text Document
Property relocation: cancelation, alignment with file properties
Print document list with table optimization
Archiving / extraction of multiple files in PDM repository
TOOLS TO CONFIGURE NEW CUSTOMIZED PLUGINS
Automatic layout of solids, automatic development of sheet metal
CAD INTEGRATIONS
RuleDesigner SmartActions interfaces directly with the most popular CAD design software, also managing to manage multiCAD files at the same time.
Integration with ThinkDesign
Integration with ThinkDraft
Integration with GBG DraftMaker
SCHEDULE A VISIT
Submit your request to schedule a visit with our experts to understand better how RuleDesigner can meet your business needs.
REQUEST
REQUEST CUSTOM DEMO
If you want to understand how RuleDesigner meets your business and industry needs, ask for a custom demonstration.
CONTACT US
SIGN UP TO OUR WEBINAR
RuleDesigner staff will illustrate and show live different application examples of the solutions you are more interested in.
SIGN UP