TRENDS THAT AFFECT SERVICE MANAGEMENT
Which business strategies does RuleDesigner support?
Customer experience to improve customer retention
Operational efficiency was the main focus of industrial maintenance but actually this mindset has started to shift more and more towards customer-centric models.
New customer service channels
Digitization has led to the emergence of new customer service channels
Breaking the silos
To deliver exceptional customer service, break the silos and embrace the philosophy that all team members
transfer_within_a_station
Managing field resources and supporting them through technical support.
Providing quality services on smart and complex products.
Providing maintenance services to ensure your system achieves optimal performances.
Coordinating teams appointed to customer service and spare-parts management to ensure continuity in customer support.
ENABLING TECHNOLOGY
RuleDesigner is the enterprise platform for collecting, organizing, and sharing the product informative assets
Thanks to its collaborative-oriented approach, RuleDesigner manages all aspects of customer service management, including help desk, spare-parts and field technical support. RuleDesigner is the only solution able to offer a global view on customers and products, making possible to solve problems quickly and to offer customized services and products while keeping the efficiency of a standard approach.
BROCHURE
SOLUTIONS
One single integrated solution adaptable to various application scenarios and providing benefits to multiple business processes.
Service Request Management
An integrated Help Desk system is available: a single point of access for managing all requests/tickets, both coming from external stakeholders (customers, vendors, technical office) and from the company staff (salesmen, technicians and managers).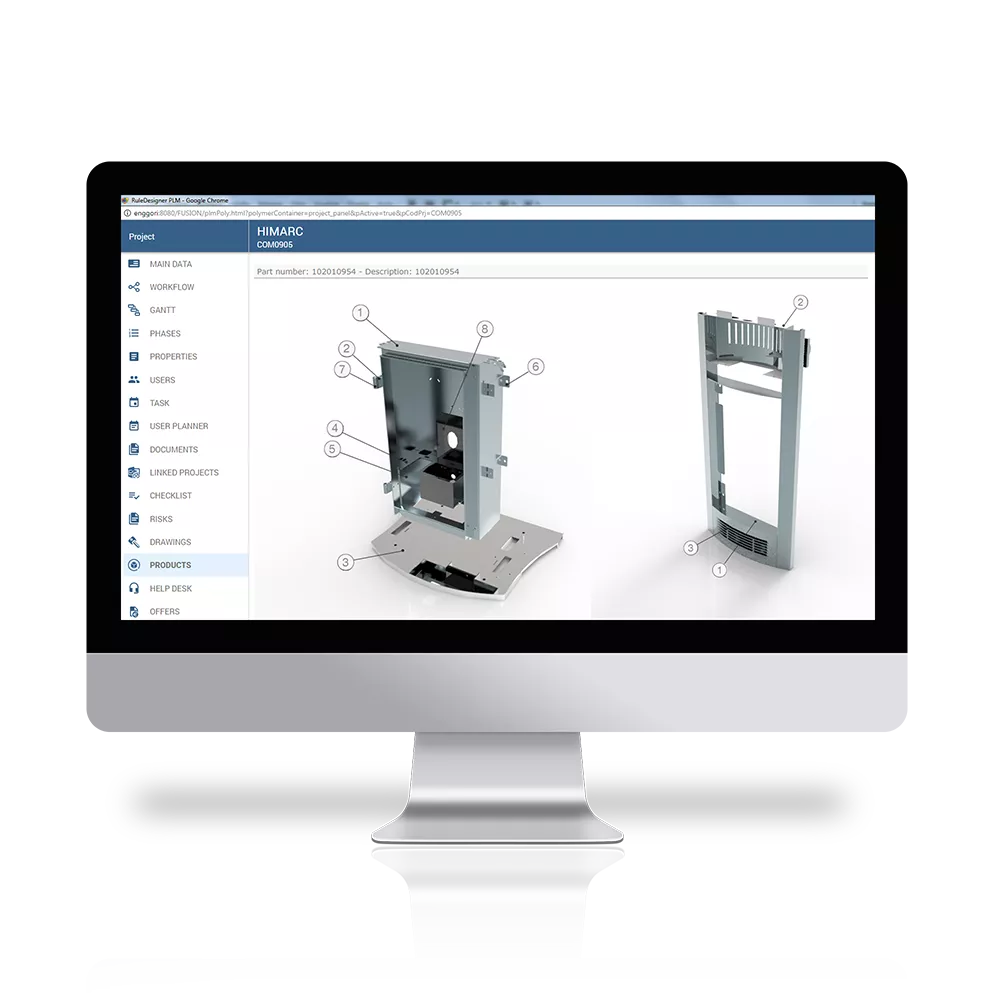 Service Offer Configuration
By using RuleDesigner, users can easily define prices and fees related to service and maintenance contracts. Indeed, the consolidated rule-based tool available in the system allows end-users to consider all the multiple parameters that affect the service final price including type of service, response lead time, priority, importance of customers and products. RuleDesigner through a dynamic web-based form, allows to quickly enter all the specific parameters to finally receive the correct auto-calculated offer. In this way, after few minutes, the contract is ready to be signed by the customer.
Service and Warranty services contract management.
RuleDesigner consente di monitorare i livelli di servizio attivi ed erogabili da parte del customer service. Attraverso strumenti specifici è infatti possibile gestire garanzie e contratti relativi alle molteplici tipologie di Service Level Agreement (SLA) sottoscritte dai clienti. Attraverso uno scadenziario contratti e strumenti di generazione dinamica e invio contratti vengono gestite in modo semplice le attività di rinnovo dei contratti di manutenzione.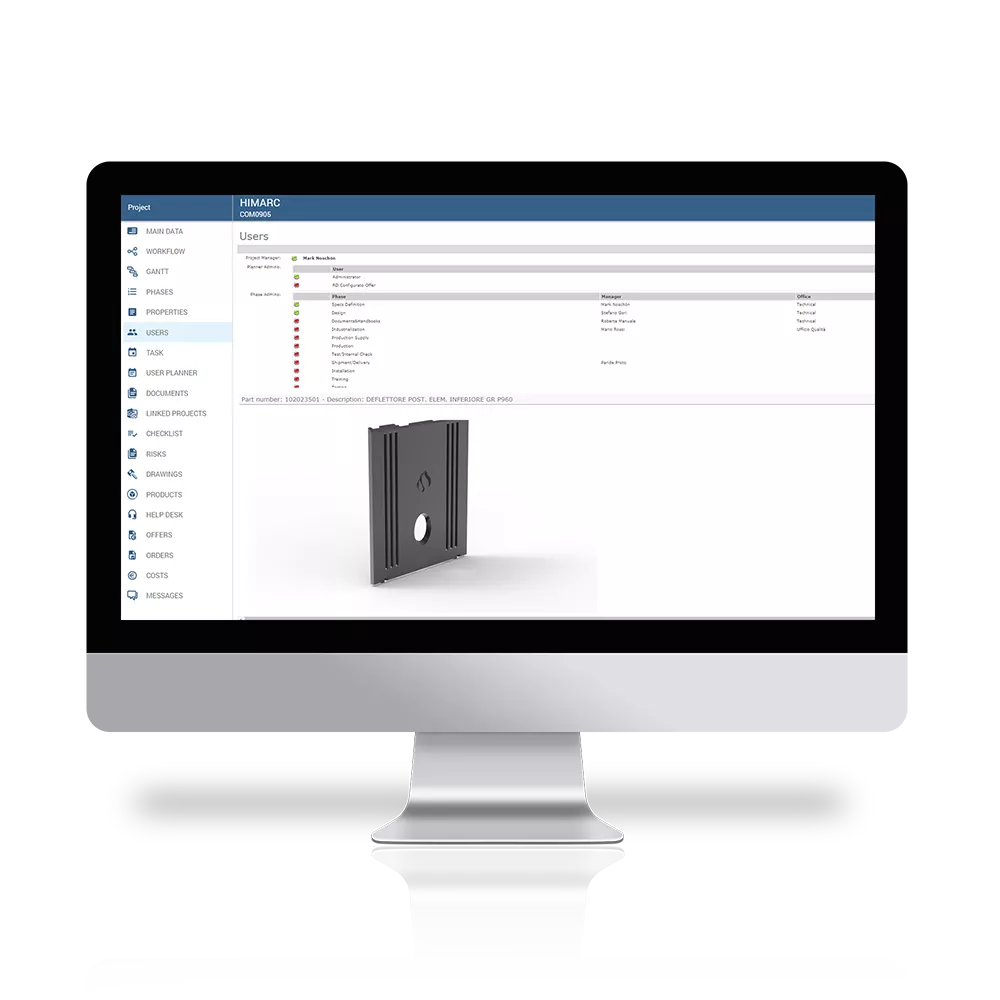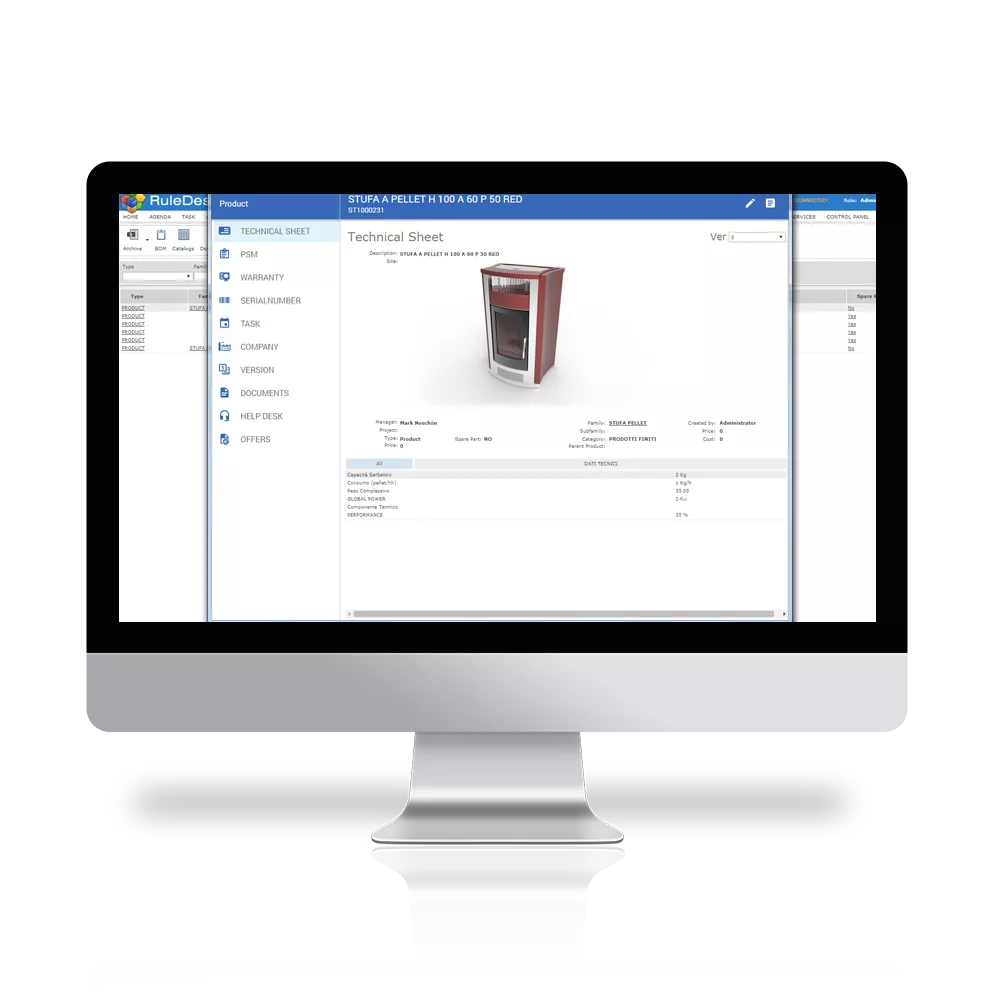 Scheduling technical interventions and service orders.
RuleDesigner allows you to manage service tasks and integrate them into the CRM and PLM context. This ensures efficiency and speed in offering customized services. With RuleDesigner, it is possible to generate service orders based on existing contracts or following the opening of a service request. Service orders include all the information based on the type of intervention to be carried out (data collected during the request configuration phase ), components needed, people involved ( automatically selected by the system based on their expertise and availability) and intervention costs. Moreover, to accelerate the intervention process, the service order can be automatically generated when the customer accepts the quotation for the advanced service request.
Self-Service portal
RuleDesigner provides users with a Partner Portal where self-service functions are collected to support customers, sales representatives and stakeholder. By using these functions, users . can create, sirectly in the portal, spare-parts offers and service ordersand address them in the correct company workflows for approval and fulfillment. Within the portal , it is also possible to check and edit at any time the configurations made; monitor the order progress, create and consult product-related documentation according to the user's account permissions.
Automatic generation of spare-parts catalog
With RuleDesigner users can automatically generate catalogs for accessories and spare parts from 3D CAD models and 2D drawings. Starting from the links of the assembly files, the system processes the list of models and generates the html pages of the spare parts catalog containing drafts and exploded views for browsing components in the graphic area. By publishing the catalogue on the web portal, it is possible to enrich the graphic section with non-graphical data and other product information .Finally, it is possible to export all the generated catalogues as PDF or as av HTML document for CDs and on-line catalogs. Catalogs can be updated automatically at any time.
Requests to access corporate IT services.
RuleDesigner can also be used to manage internal requests related to IT services. These can be opened by any internal collaborators and may involve the purchase of hardware, maintenance requests, accounts to access to company portals or email. The fulfillment of the request can take place through automation processes that distribute the activities alerting the appointed contacts.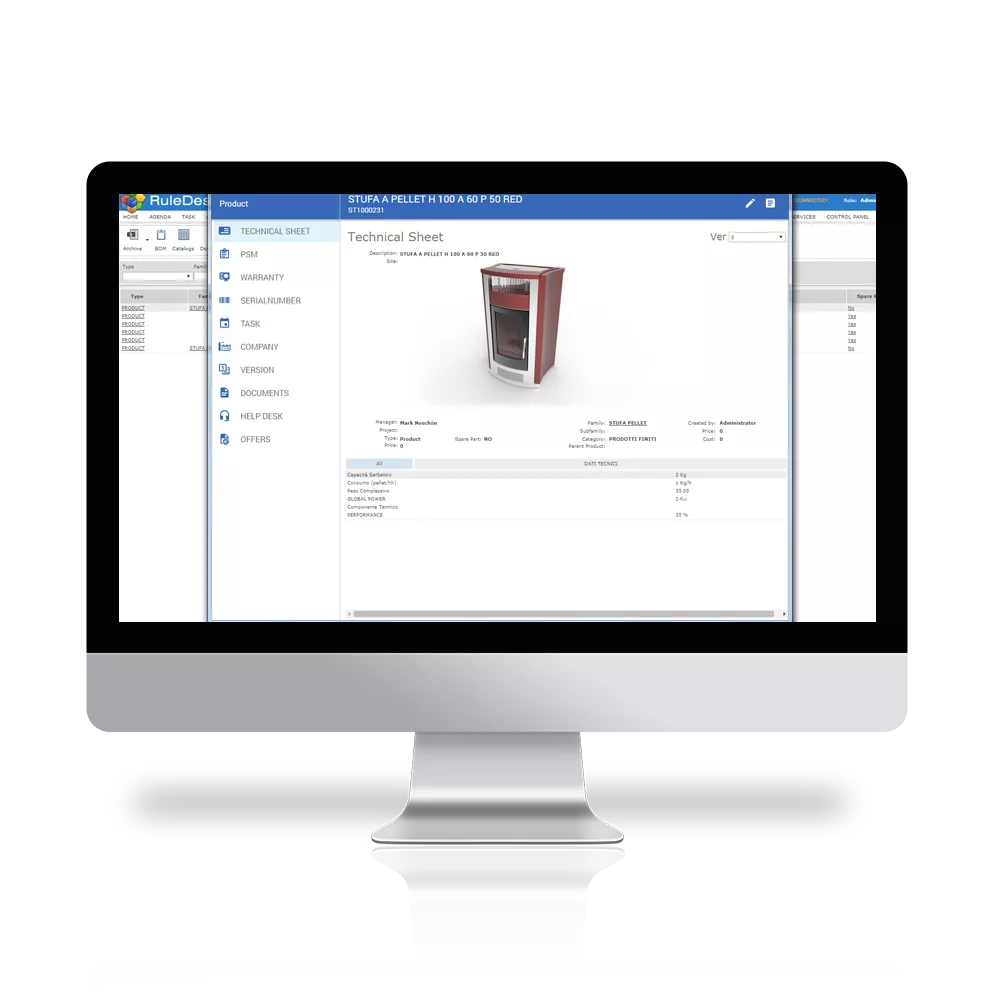 New product request evaluation process.
Thanks to dynamic and rule-based configuration processes, RuleDesigner guides the customer service staff in collecting all the information needed for the following evaluation phases. Besides this, by using RuleDesigner users can map requests' operative workflow that start from the customer service and involve other functions including the technical ones (industrial engineering, design office, R&D), sales, quality and production.
SCHEDULE A VISIT
Submit your request to schedule a visit with our experts to understand better how RuleDesigner can meet your business needs.
REQUEST
REQUEST CUSTOM DEMO
If you want to understand how RuleDesigner meets your business and industry needs, ask for a custom demonstration.
CONTACT US
SIGN UP TO OUR WEBINAR
RuleDesigner staff will illustrate and show live different application examples of the solutions you are more interested in.
SIGN UP