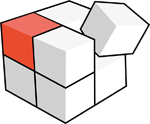 SCHEDULE A VISIT
Submit your request to schedule a visit with our experts to understand better how RuleDesigner can meet your business needs.
REQUEST
REQUEST CUSTOM DEMO
If you want to understand how RuleDesigner meets your business and industry needs, ask for a custom demonstration.
CONTACT US
SIGN UP TO OUR WEBINAR
RuleDesigner staff will illustrate and show live different application examples of the solutions you are more interested in.
SIGN UP